A new piece,
Mirrors
, is finished and on my website.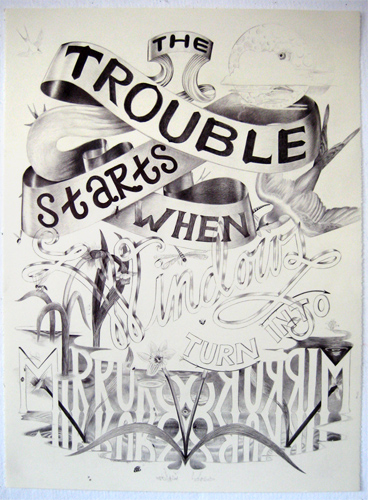 You can see it larger, and take a look at some details,
here
.
I've been buzzing like a bee, getting ready for my show at
Gallery Joe
in May. This is the last large piece that I'm making for a while- from now until the opening I'm going to be sitting in parks all over Philadelphia, looking at daffodils and making small pieces for the file drawers.
The show will have my recent drawings and some fabulous sounding work by Rachel Perry Welty in the front. In the vault, which is the smaller space in the back, there will be a show about space, line and time that I'm looking forward to seeing. Sounds like it'll be good! The opening is on Friday, May 2nd, from 6:30-8:30. Come!