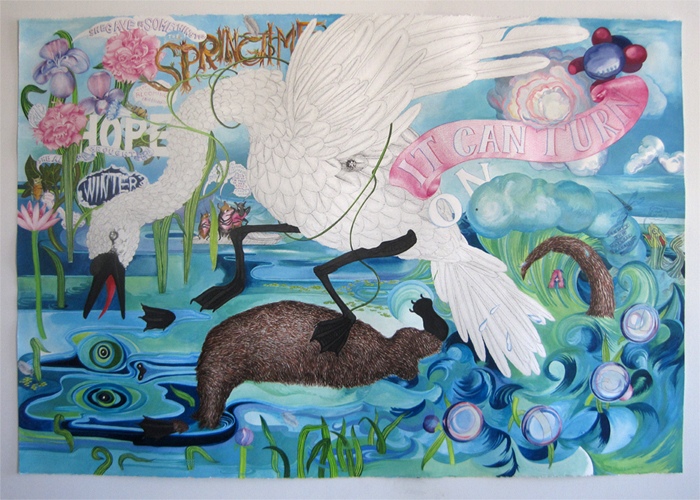 I finished this piece today- it's called
Reversal
, and it is the last in a series I've been working on since last spring. The full series includes these other three pieces.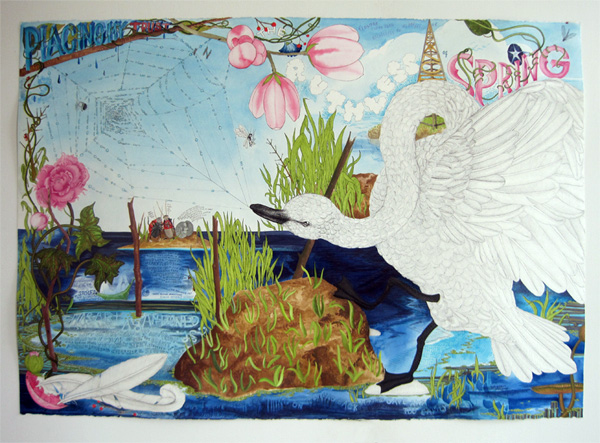 Pull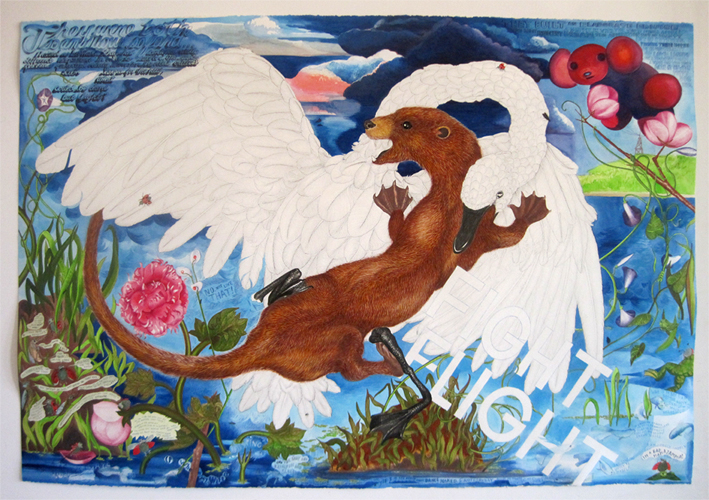 Fight/Flight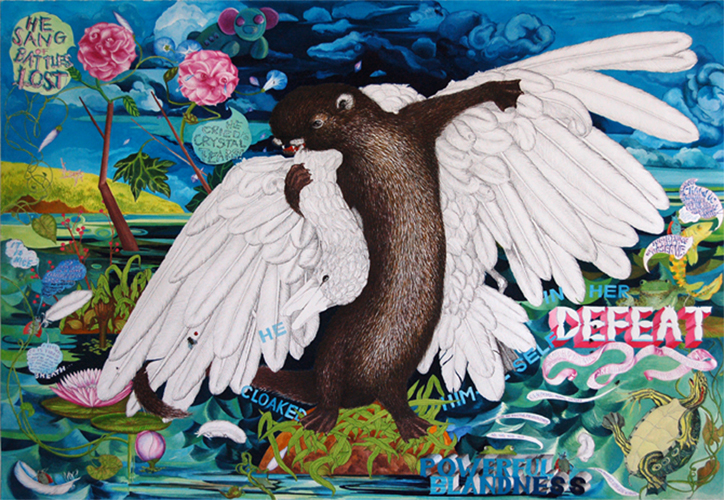 Episode
You can see them all on my
website
, but I'm also going to show them in August at Firecat Gallery in Chicago. I'm loving how they all look together- they are each quite large, and together they make a nice monumental narrative. I have no doubt that they go in the order that they are above, with
Reversal
being the last piece, but I don't really think that the ending is conclusive- either the third or fourth pieces could end the narrative, so the swan or the otter could win.
But it's not looking good for the otter in this piece.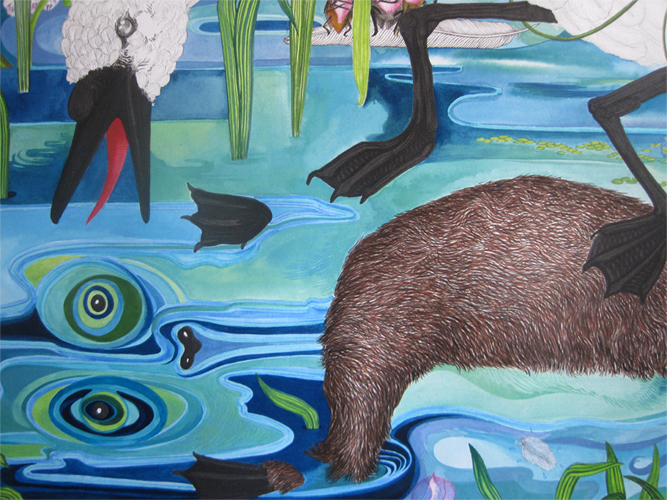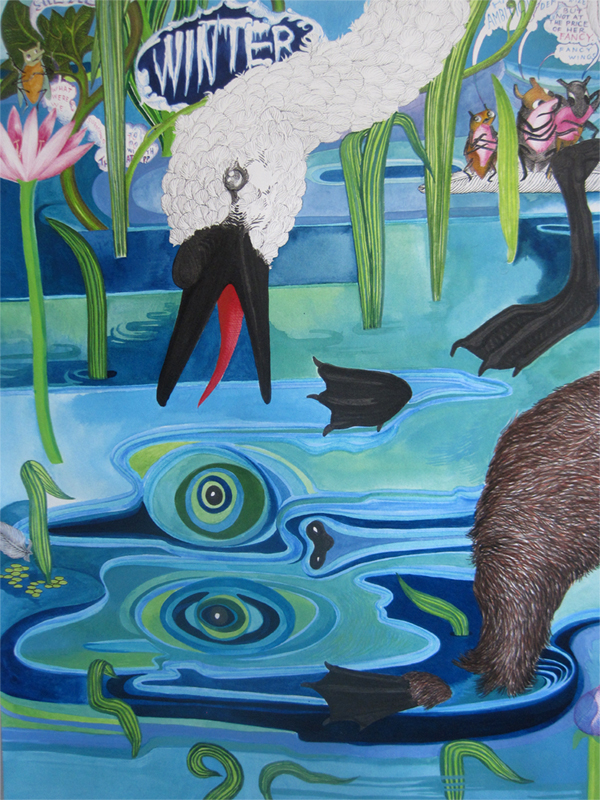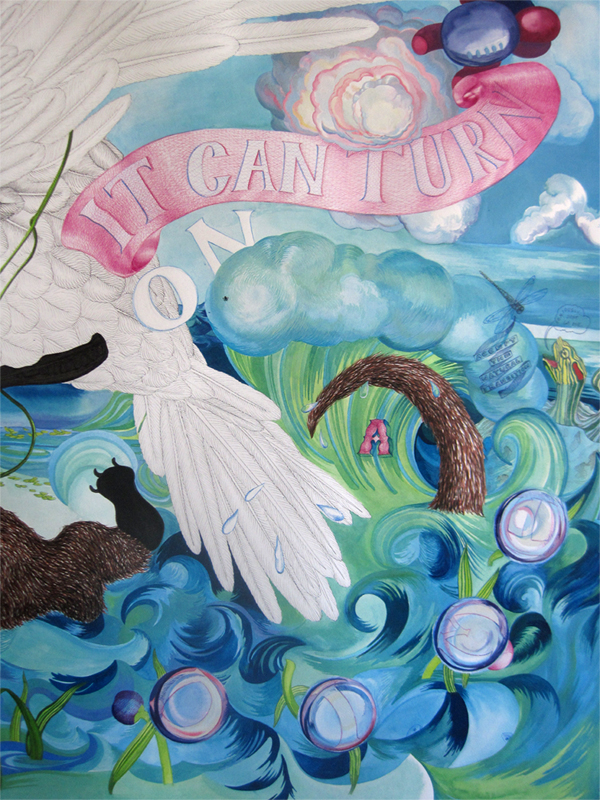 The main text on this piece is on the right. It says, "It can turn on a dime."
On the left, a chorus of flowers and bugs say, "She gave us something, too. The springtime..."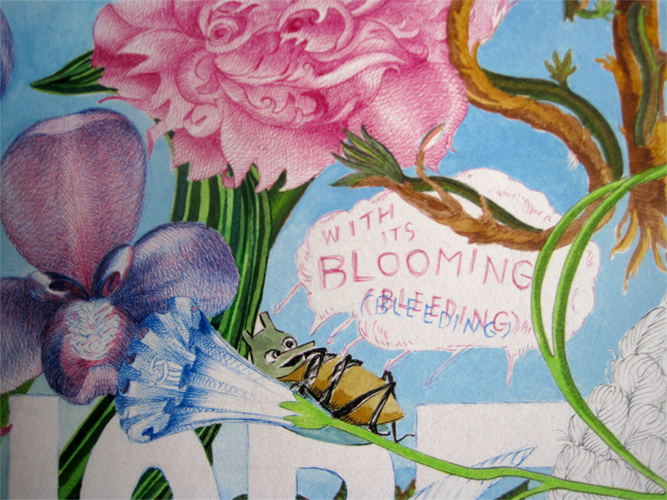 "with its blooming (bleeding) hope. But we knew..."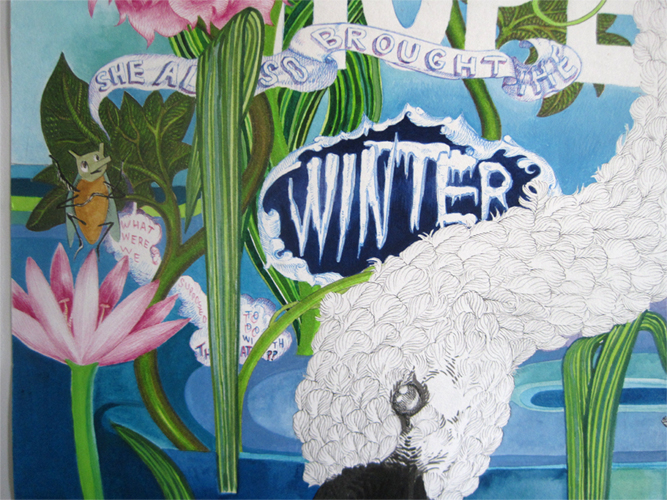 "She also brought the winter... "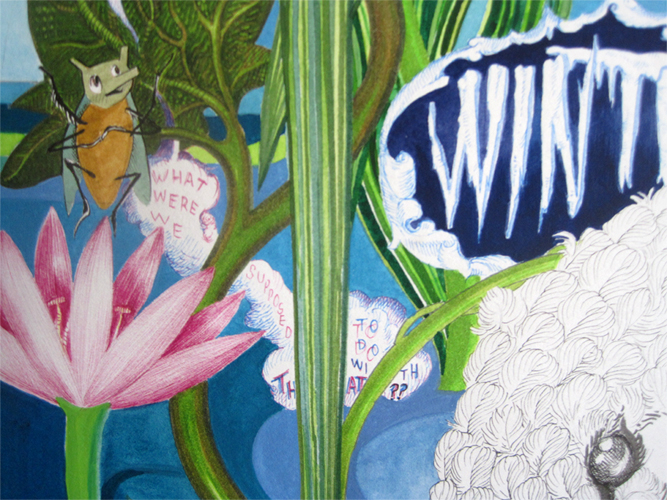 "What were we supposed to do with that??"
Morning glories wind around the swan, and below its mangy neck, bugs gather peony petals as tokens in the way that they collected feathers in an earlier piece.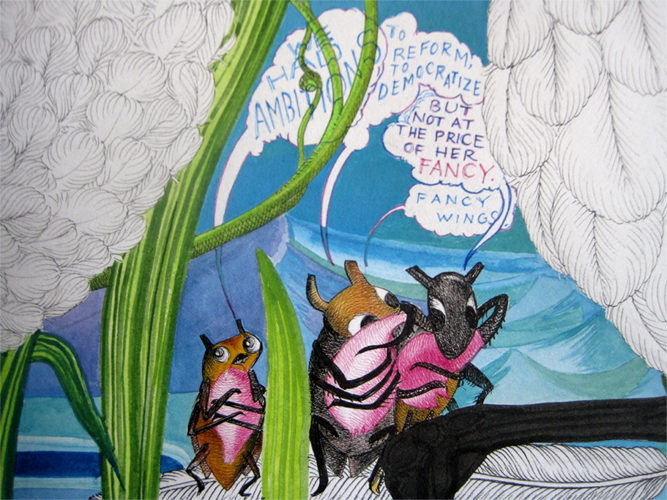 I really liked the turtle I made in the last piece, and in this one it reappears to snark at a sanctimonious dragonly.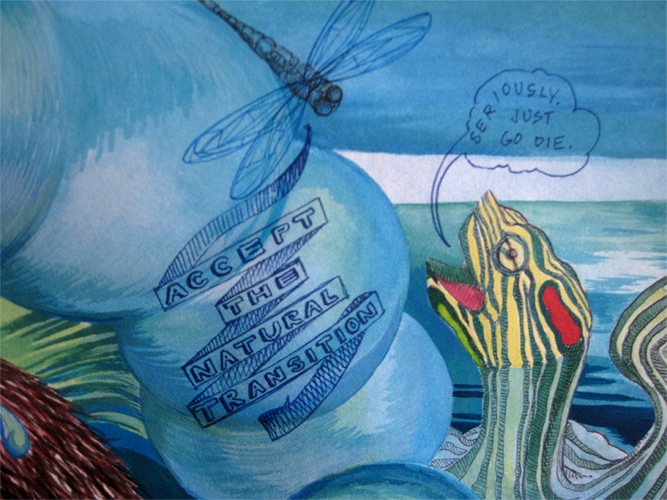 Now that I've finished this series, I'm going to do a series of smaller pieces with these crazy flower faces I've been working with. Or some tigers. Or caribou. Stay tuned!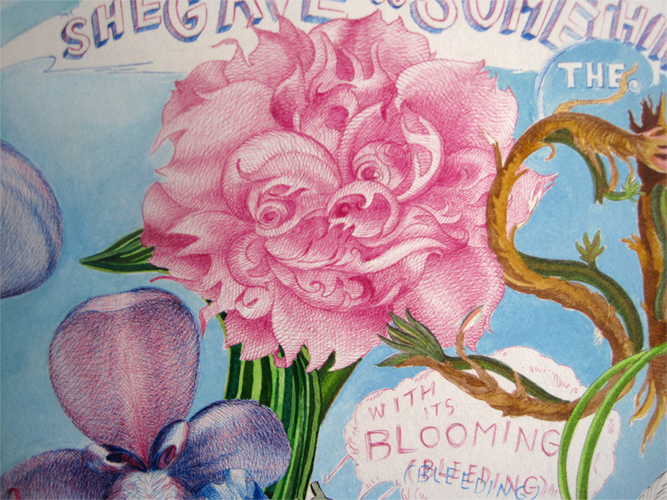 And if you haven't seen or can't get to the Morgan Library's
In the Company of Animals
exhibition, check it out online- some of the best pieces from the show are nicely catalogued on their website.