I finished a new piece this week, and I finally put images of it on the website. It's called, you guessed it,
Suspension of Disbelief
, and it's a bit of a gloomy piece. But it features a skeleton reading a book called "Being and
Nuth
", a moon wearing glasses, babies and lots of bugs. So what's not to like?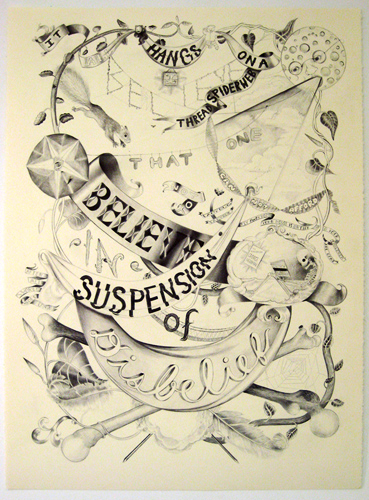 The main text says," I believe that one cannot afford not to believe in suspension of disbelief. " You can take a look at it and read some of the small text
here
. There are links to a larger image and details on that page if you want to check them out.