I recently posted a new drawing,
Suspense
, on my website. It's going to
Aqua Art Miami
with
Gallery Joe
this December.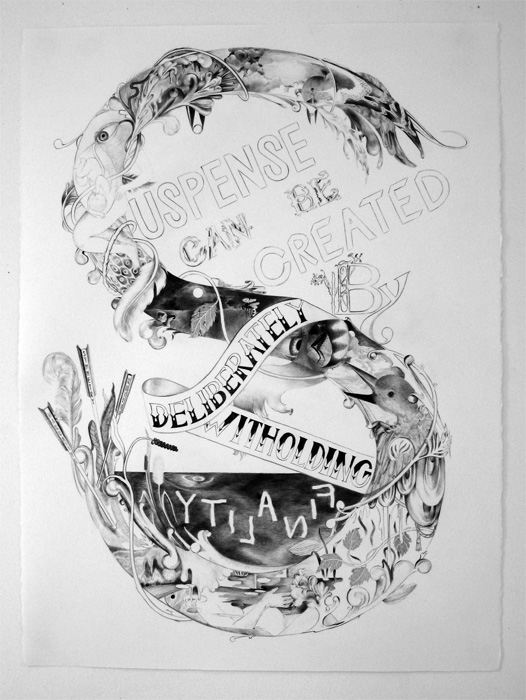 There are details on the site that show the way the images play with the idea of narrative suspense, but it's better if you can see the piece in person. There is a plot that flows through the large S that involves insects, birds, childbirth, water, falling objects and people I know.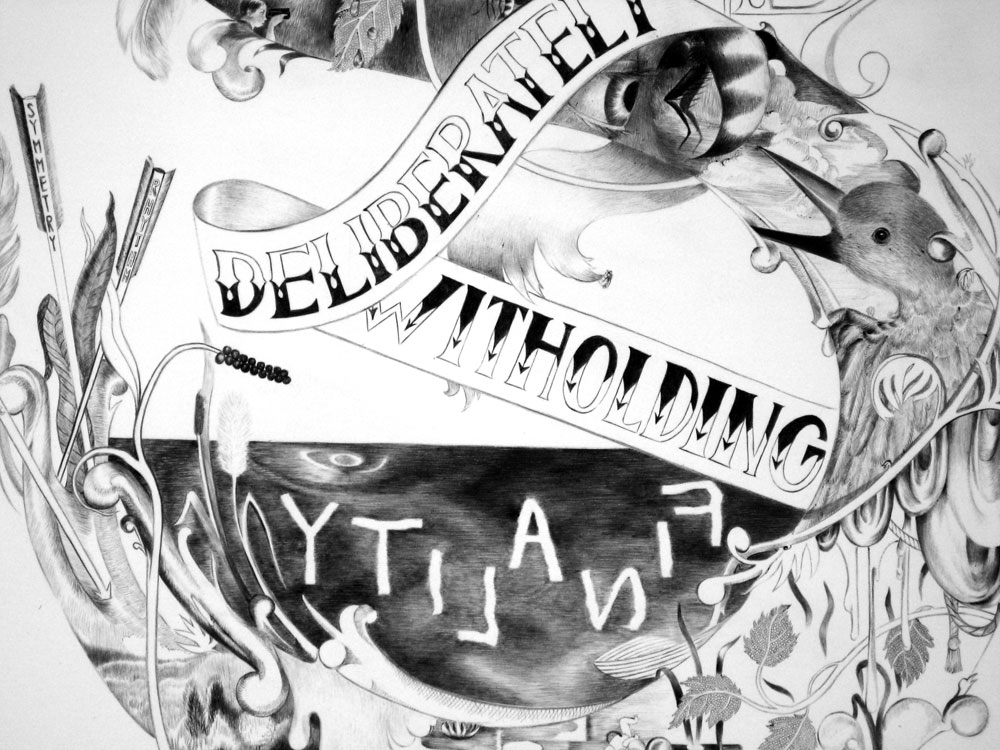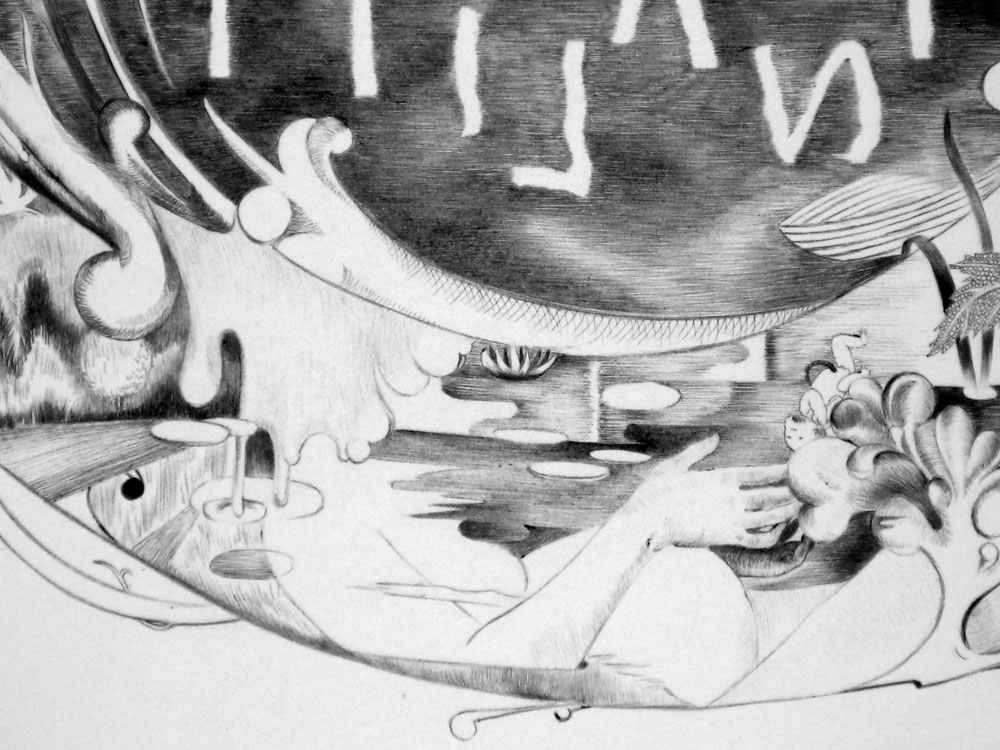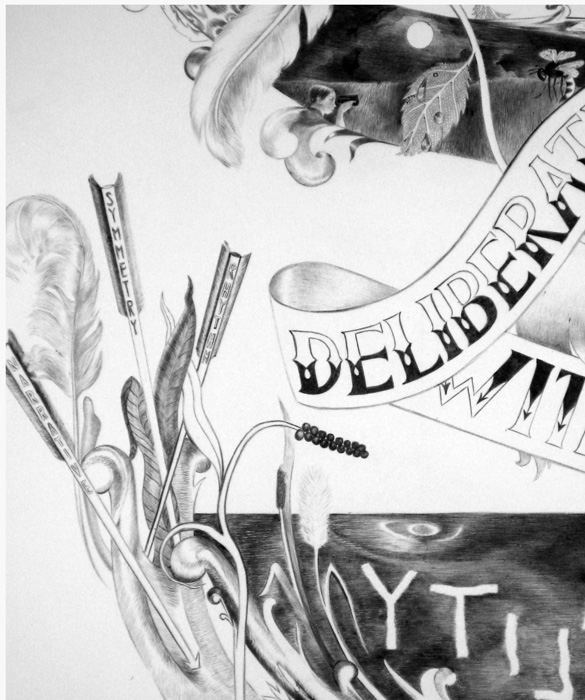 These little arrows at the end of the S say "Narrative", "Rhythm" and "Symmetry."