I'm in the middle of another big piece that will take a while to finish, but this one was done before the holidays. Click here to see it on my website.
Here's a detail...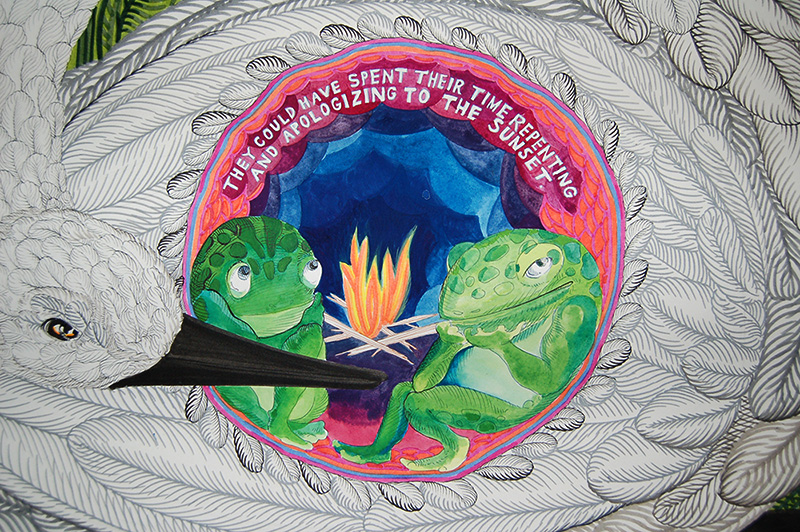 I've also been making small digital collages for a project called
Super Twelve
. We were asked to make a small 12"x12"drawing every month of 2013 in response to a piece of music. I thought that was a nice idea, but it drove me a little crazy at first. I am not interested in working very small right now. I started making small drawings anyways, then as the months went on I began taking details of my big drawings and making repeat patterns from them on the computer. I was happier with that- digital files don't have an inherent scale unless you print them, so perhaps that fixed my problem with the size. I'm curious to hear responses to those (or any other) pieces, so if you have one, drop me a comment.