I just finished a new piece,
Spring
, that is going to be in a summer group show at Gallery Joe. If you're in Philadelphia, stop by the opening on first Friday, July 6th.
Another piece that I've written about on this blog,
Possessions
, will also be included in the exhibition.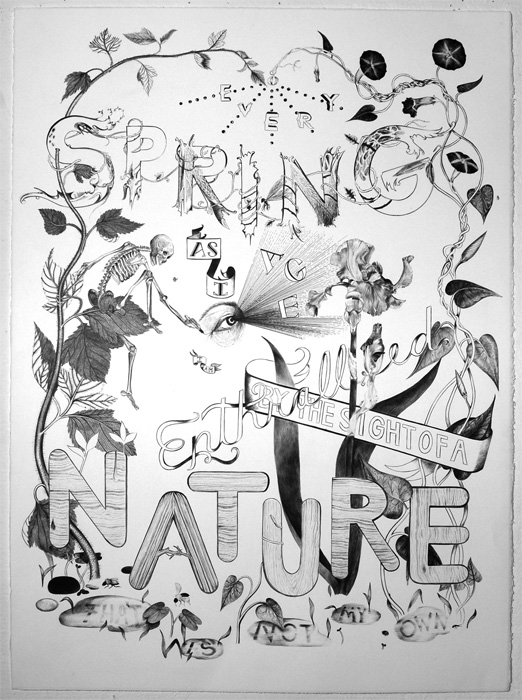 Spring is up on my website
here
if you want to take a closer look.
I like this piece, not least because I think it includes my best skeleton ever.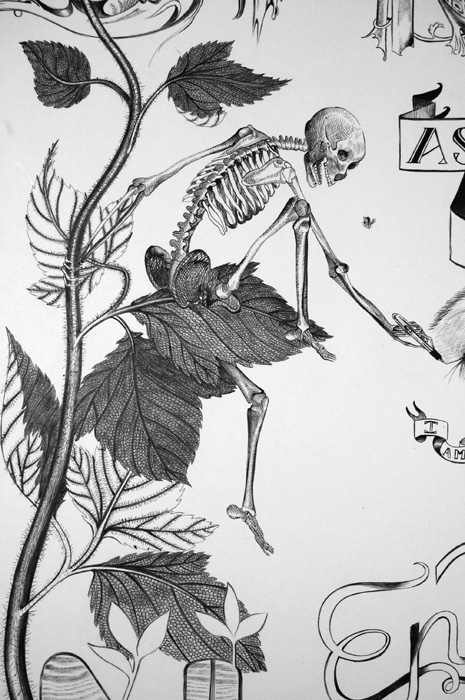 Who, incidentally, is getting up to no good with the very same ballpoint pens that I use to make these drawings..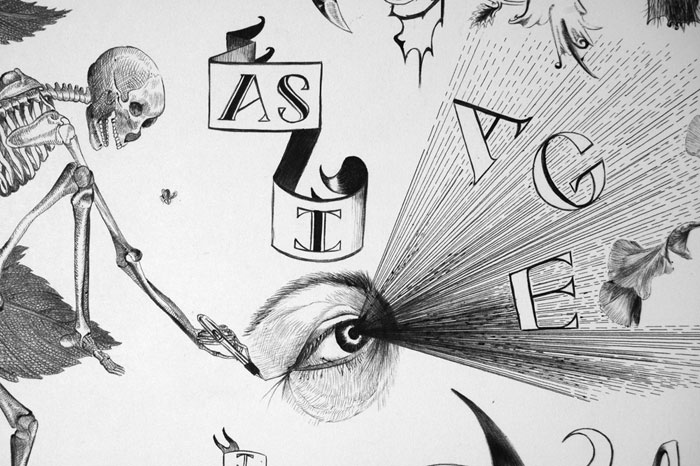 The piece includes references to the stuff that's happening right outside my studio window lately: there are raspberry leaves, morning glories, bees, wasps and irises. This iris lasted for exactly as long as I needed to get it in the drawing.